SKB gear can offer all kinds of bevel gear machines, we can offer bevel gear,ring gear and pinion to customs, we also can offer rolling Mill transmission/drive gear. SKB gear has extensive experience in designing and manufacturing primary drives for pinion stand in both hot and cold rolling mills. Further by Utilising experience generated throughout our longstanding history in the metals industry, SKB gear supply rolling mill drive in more than 100 tonnes for both new and existing applications.
SKB gear's rolling mill gear boxes gear is complete reliability, delivering power up to 15MW and torque up to 2.5m Nm – we can also offer help with gearbox installation and commissioning.
In addition to brand new rolling mill gearbox gear designed for your exact operational process and duty cycle,SKB gear can also engineer drop-in gearbox to replace older units whilst maintain sealing same as before. Our drop-in replacement gearbox can accommodate increase in power handling capabilities to upgrade the capabilities of the mill.
Rolling mill drives gear key features:
Utilising the latest design and manufacturing techniques to build cost effective rolling mill gear systems which could meet your exact process requirements.
Rolling mill drive uses double helical gears/bevel gear typically which are either through hardened or carburized depending on our customers' application and duty cycle to design optimum gear and bearing load capacity in limited space.
SKB gear and gear case optimise ultimate strength and reliability, use the highest quality materials and brand bearings.
Service, repair and upgrade any brand of rolling mill drive gear.
More information about rolling mill transmission/deice gear,and if you need any gear machining, please contact us at any time.
Technical Parameters
Main Product Range
| | | |
| --- | --- | --- |
| Name | Diameter | Modulus |
| Spiral bevel Gear | ≤ 2.0M | ≤ 40M |
| Straight Bevel Gear | ≤ 1.6M | ≤ 38M |
| Big Ring Gear | ≤ 6.3M | ≤ 36M |
Calculation formula of the main parameters on standard spur bevel gear
| | | |
| --- | --- | --- |
| Name | Code Name | Calculation formula |
| Reference diameter | d | d=mZ |
| Addendum | ha | ha=m |
| Dedendum | ≤ 6.3M | ≤ 36M |
| Tip diameter | ≤ 6.3M | ≤ 36M |
Structure of Bevel Gear

Inspection & Control
we have a comprehensive set of inspection and control tools for quality control, materials analysis, mechanical properties,ultrasonic testing, magnetic particle inspection, bevel gear roll coloring check,three-coordinate precision gear tester etc..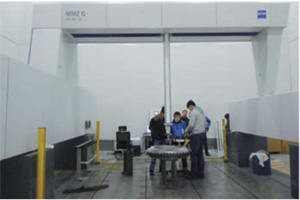 Germany ZEISS three-coordinate precision inspection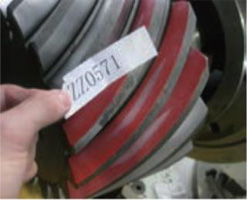 Bevel gear contact area(Concave)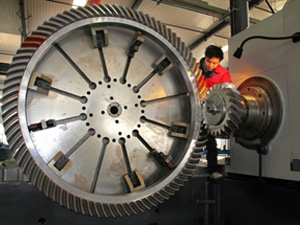 The bevel gear contact area inspection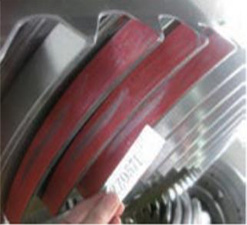 Bevel Gear Contact Area (Convex)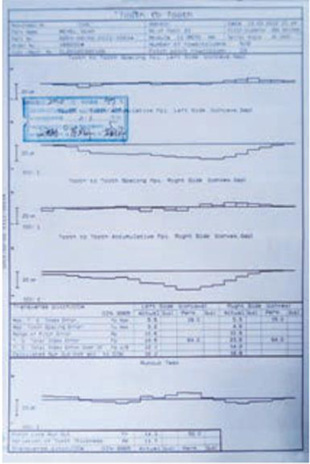 Three-coordinate bevel gear precision inspection report
SKB Services
To ensure better cooperation,our factory provides the following services to the buyers:
1.OEM&ODM:As the special samples and drawings.
2.The small order is acceptable.
3. Professional services
4. Comprehensive and professional after-sale services
We are a supplier of metal material & machinery products. We have extensive experience in the manufacture of Spiral bevel gear,Straight bevel gear and Big Ring gear. Welcome to sending drawings and inquiry.
Production Workflow
Material inspection

Gear blank machining

Gear blank machining

Roughing tooth

Toothed finishing

Keyway / hole, etc.

Cleaning

Precision gear inspection

Heat Treatment

Final test