SKB gear offer all kinds of gear machining, we can offer bevel gear custom, SKB offers cone crusher bevel gear, Bevel Wheel Gear for Cone Crusher Machine.
Cone crusher bevel gear features:
1) Max. OD2000mm
2) Max. Mould 36
3) Material: 42CrMo, 20CrMnMo, 20Cr2Ni4, 35CrMo, 20CrMnTi and other high intensity alloy steel
4) Tooth flank carburization and nitrification, with rigidity of HRC58-62
5) Gear precision: Grade VI
6) Precise measurement and surface finishes are available
7) High dense alloy or other materials is also available
8) customer's drawing and samples are welcome
Bevel gear is used in mining machine, oil drilling rig, shipping and so on.
As a company of industries and trading integration with ISO 9001-2008 Certificate, SKB gear. Has been in manufacturing material handling equipment parts for many years, such as bevel gears, ring gear, pinion and so on, with professional experience. More about cone crusher bevel gear, Bevel Wheel Gear for Cone Crusher Machine, if you need cone crusher bevel gear and other gear custom, you can contact us at any time.
Technical Parameters
Main Product Range
| | | |
| --- | --- | --- |
| Name | Diameter | Modulus |
| Spiral bevel Gear | ≤ 2.0M | ≤ 40M |
| Straight Bevel Gear | ≤ 1.6M | ≤ 38M |
| Big Ring Gear | ≤ 6.3M | ≤ 36M |
Calculation formula of the main parameters on standard spur bevel gear
| | | |
| --- | --- | --- |
| Name | Code Name | Calculation formula |
| Reference diameter | d | d=mZ |
| Addendum | ha | ha=m |
| Dedendum | ≤ 6.3M | ≤ 36M |
| Tip diameter | ≤ 6.3M | ≤ 36M |
Structure of Bevel Gear

Inspection & Control
we have a comprehensive set of inspection and control tools for quality control, materials analysis, mechanical properties,ultrasonic testing, magnetic particle inspection, bevel gear roll coloring check,three-coordinate precision gear tester etc..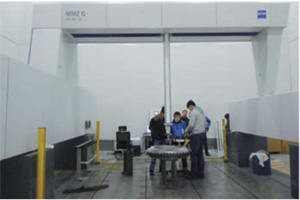 Germany ZEISS three-coordinate precision inspection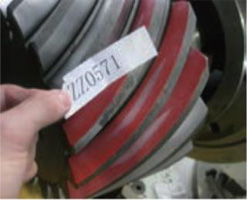 Bevel gear contact area(Concave)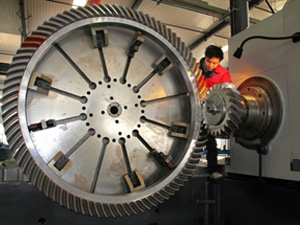 The bevel gear contact area inspection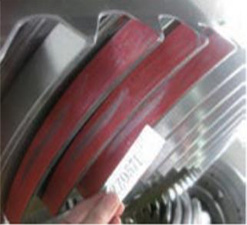 Bevel Gear Contact Area (Convex)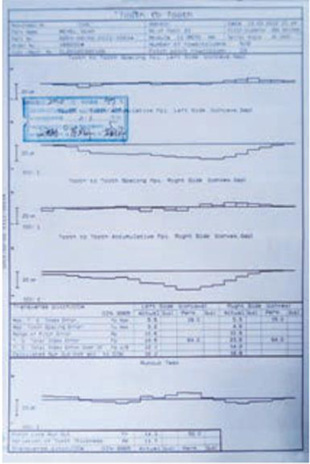 Three-coordinate bevel gear precision inspection report
SKB Services
To ensure better cooperation,our factory provides the following services to the buyers:
1.OEM&ODM:As the special samples and drawings.
2.The small order is acceptable.
3. Professional services
4. Comprehensive and professional after-sale services
We are a supplier of metal material & machinery products. We have extensive experience in the manufacture of Spiral bevel gear,Straight bevel gear and Big Ring gear. Welcome to sending drawings and inquiry.
Production Workflow
Material inspection

Gear blank machining

Gear blank machining

Roughing tooth

Toothed finishing

Keyway / hole, etc.

Cleaning

Precision gear inspection

Heat Treatment

Final test